Custom Hydraulic Systems Manufacturers in Nashik
---
Hydraulic Systems For Your Industry whether it's automobile, electric, electronic, agriculture, auto bus and truck, construction, earth moving, forestry, machining, material handling, mining, molding, utility and power, or any other.
Standard Hydraulic Systems

Trust VEDANT ENGINEERING SERVICES to know which hydraulic solution is right for your application, saving you time and money.
Custom Hydraulic Systems

When "off the shelf" won't fit your application, we have Fluid Power Specialists and Engineers to specify and design a custom hydraulic system for you.
Industrial Hydraulic Systems

Whether you want to control force, speed, or position, VEDANT ENGINEERING SERVICES has the right hydraulic solution for your industrial application.
We have a wide variety of Hydraulic Equipment, which have become benchmarks in the industry. This impermeable reputation is attributed to the delivery of excellence, time and quality. Our Hydraulic Equipment are used in miscellaneous industrial sectors like building & construction, agriculture, automobile, heavy electrical etc. Our company is considered a synonym of reliability, performance and quality. We ensure that best industry standards and procedures are used through out the manufacturing process. Keeping customer's convenience and needs in mind, we provide customized products to our customers. Our safety norms are at par with international standards.
♦ We have developed a dedicated "Hydraulic System Testing Machine". Each and every Hydraulic System is delivered only after passing through this testing machine.
We are renowned Hydraulic Equipments Manufacturers in Nashik.
---
Hydraulic Power Pack
---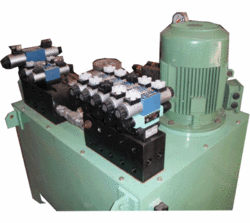 Power pack offers capacities, control options & configurations for virtually any application requirement. A wide variety of Manifold option & choice of Pumps enables customer to match any application requirement with a power pack that, meets his system, at the same time ensuring cost effective operation and optimum productivity.
Vedant Engineering Services specializes in developing hydraulic systems from inquiry to final commissioning and after-sales service.

---
Hydraulic Cylinder
---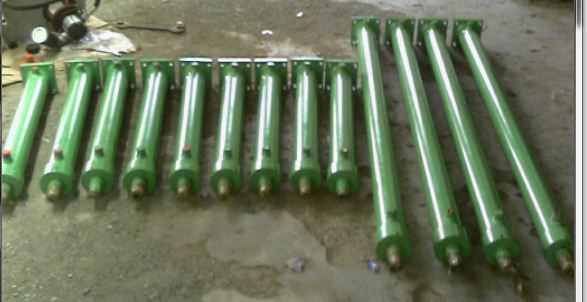 We have technical know & expertise to manufacture the Hydraulic Cylinders for a variety of application even for the extremely Critical once. Each cylinder built with unmatched features. Our cylinders provide reliability you can count on with the minimum maintenance year after year. Increased productivity & lower operating cost.

---
Hydraulic Systems
---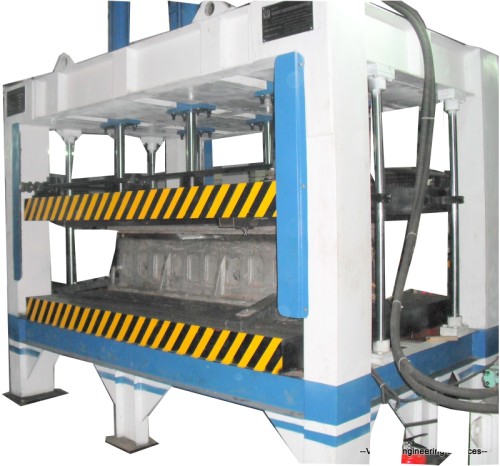 Our clients can avail from us a comprehensive range of Hydraulic Systems that are extensively used for industrial purposes. Our production staff manufactures these systems keeping in view the application specific requirements of our clients. Further, we ensure that these systems comply with the industry norms and standards. Owing to their sturdiness and high abrasion resistance, these Hydraulic Systems hold a huge demand in the market.
We offer Hydraulic Systems for Automobile Industries, Engineering ind. Agriculture ind. Pharma Ind. And we also offer welding SPMs. These SPMs can be automatic, semi-automatic and manual in nature.

Features of our Hydraulic Systems
Hydraulic System

Ø
System is design for the operating logic with multiple flow and pressure controls as desired.
Ø
System is Design with adequate care to ascertain the right sizing and selection of component taking into account the application and duty cycle
Ø
Tank is sized to take care of oil level fluctuation and heat dissipation
Ø
Systems are designed with energy conservation with the help of high – low circuits, accumulators and variable delivery pumps
Ø
Systems are designed to start on "No Load" and Idle running with Venting Fecility.
Ø
Systems are designed with Pilot Check valves in Pressure holding circuits, Reducing valves for separate Low Pressure setting, Sequence valves and Pressure Switches for Sequencing circuits, Pressure Compensated Flow control valves for precise speed controls, Counter Balance valves for falling load support, Catridge valves for high flows and smooth operation, Pressure Switches, Pressure Transducers and Hose Burst valves for Safety as per the requirement of applications
Ø
Systems are also designed for Closed Loop applications with Proportional valves for high accuracy and automation controls. Systems are also designed with Hydro – Static Drives
Ø
Systems are Manifolded to a large extent for following adventages
·         Compact Construction

·         Reduction of tubing and number of leakage points

·         Improve the System stiffness and Performance

·         Facilitate maintenance

Ø
Systems are provided with good quality pressure guages with isolator for safety. In addition, extra guage points also provided with minimess coupling to fecilitate maintenance
Ø
System is Designed using all standard makes such as Yuken, Vickers, Denison, Bosch – Rexroth, parker, Dowty, Siemens, Bharat Bijlee, Hydroline, Bhagwati, stauff, Waree, Wika, GIC, Shridhan, etc.
Ø
All Fasteners used in the system are 8.8 class or better
Click here for common features of our Hydraulic Systems >
Hydraulic Equipments Manufacturers In Nashik,Hydraulic Power Pack Nashik,Hydraulic Cylinders Nashik,Hydraulic Systems Manufacturers Nashik,SPM Manufacturers, Hydraulic Equipments Manufacturers in Nashik Maharashtra India, Near Mumbai, Pune, Gujrat, Aurangabad, Hydraulic Systems Manufacturers in india, Hydraulic Power Pack, Hydraulic Cylinders, Hydraulic Systems, Induatrial Automations, Hydraulic Presses, Special Purpose Machines Manufacturers in India,Custom Hydraulic Systems,Custom Hydraulic Systems Designing and Development in Nashik Maharashtra India.Hydraulic Systems As per Customers Specifications., Hydraulic System Repairing, Hydraulic Power pack reconditioning, Hydraulic Cylinders reconditioning, Hydraulic Systems Reconditioning services in nashik maharashtra India.