Hydraulic Chamfering Machine
---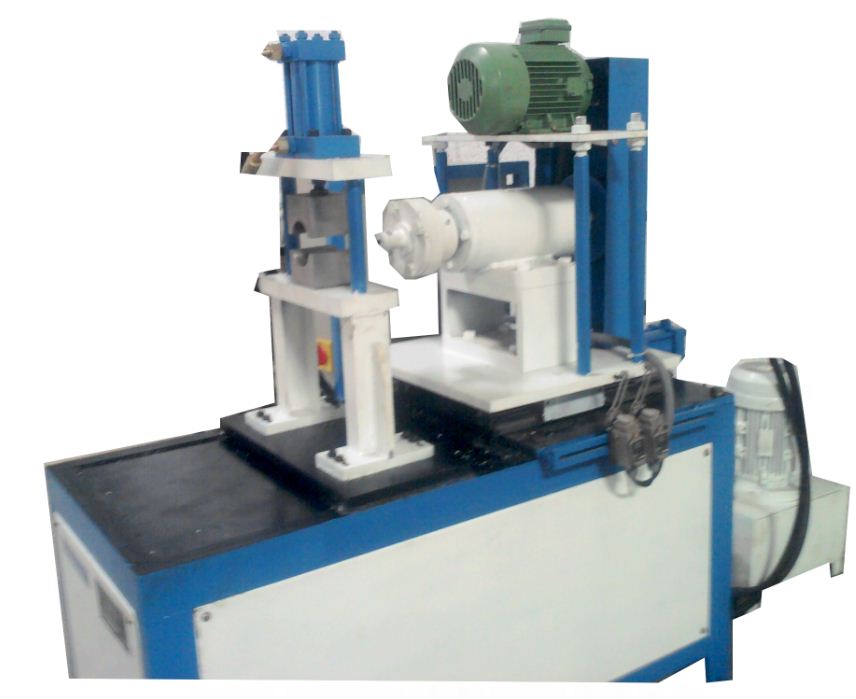 We Manufacture And Supply Hydraulic Chamfering Machine.
Numerous customized Special Purpose Machines specifically designed after understanding the users application & Needs.
Features:-
1.The machines may offer a completely automatic loading, feeding and chamfering process. This range is suitable for cleanly and evenly chamfering both ends of the tube, as well as chamfering the inside, outside and face of the material
2.Fully automatic chamfering system for save manpower.
3.External and internal chamfering with facing in one process for both sides of the tube.
4.Minimum working length can be adjusted.
5.The rigid tool seat has been designed for durability, with easily fixable tool bits for longer working life
6.Fast speed approach for time saving
7.Adjustable chamfering speed for smooth finish
10.The length tolerance of each working piece can be controlled.
11.The machine bed's heavy casting and headstock can absorb working vibrations, providing a continuous and stable operation
12.Optimal electric circuit.
We are one of the renowned Hydraulic Chamfering Machine Manufacturers from Nashik.
Chamfering Machines, Chamfering Machines Manufacturers, Hydraulic Chamfering Machines, Design and Development of Customized Chamfering Machines, Special Purpose Machines, SPM Manufacturers in Nashik Maharashtra India.Andhra Pradesh,Maharashtra,Gujrat,Karnataka,West Bengal,Tamilnadu,Arunachal Pradesh,Delhi,Karnataka,Goa,Kerala,Madhya Pradesh,Uttar Pradesh,Chattisgarh,Odisha,Rajasthan,Tamilnadu