Kinco Automation carries a broad line of rugged AC Variable Frequency Drives for OEM and Industrial applications, combining high performance and cost efficiency into one powerful package. Available in input voltages of 120V and 240V and capable of powering AC motors from 0.25 to 30Hp, these VFDs are great for normal duty and soft-start operation. These drives provide energy savings and increased efficiency, making them ideal for fan, pump, and HVAC applications. They are equipped with a number of different features such as momentary power loss restarts, flying starts, auto-acceleration/deceleration, and sensorless vector control. These features make the VFDs compatible with most AC motors and allow for flexibility within an application. If you require assistance in selecting the appropriate VFD for your application, please contact an our Automation Applications Engineer, we are happy to help.
Kinco CV100 Mini VFD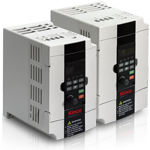 Small size and lower cost.
Power ranges 0.2kW-2.2kW.
With RS485 communication port and supports Modbus protocol.
Output frequency from 0 to 300 Hz and can be customized maximum to 1000 HZ.
V/F control.
Kinco FV100 VFD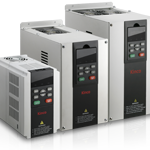 Closed loop, open loop vector control and V/F control
Unique flow, stall, maximum output torque limit and other protective functions
IP20, more suitable for harsh occasions
0.4kw~400kw, RS485 port, optional CAN
Kinco CV20 VFD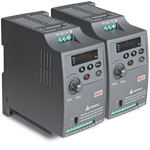 Output frequency 0-300Hz
V/F control, V/F curve, carrier frequency 6kHz
Automatic torque boost and automatic slip compensation
Modbus inside, RS485 baud rate up to 19200bps
Solar Based VFD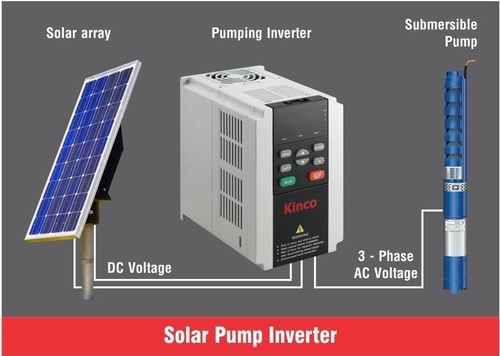 The Kinco Solar Pump Controller Specially Design For Solar Pumping System to Run any Three Phase Submersible Pump Or Motor. The Kinco Solar Pump Controller Designed to Provide this Features with the Plug and Play Easy to Installation. The Controller Provide Fault Detection, Motor Soft Start-Stop, & Flow Control.
Invertek Optidrive VFD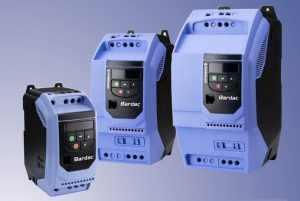 Compact, Reliable and Easy to Use

Simply power on and Optidrive E3 is up and running, providing precise motor control and energy savings using the factory settings.
KINCO VFD, AC Drives, Variable Frequency Drive, Solar Based VFD, MPPT , Solar Inverter, Solar Ac Drives, Solar VFD With MPPT, Solar VFD Suppliers, VFD Manufacturers, Dealers, Suppliers Nashik Maharashtra, Drive, KINCO Dealer Nashik.Invertek Optidrive VFD, Optidrive VFD, Optidrive AC Drive, VFD Distributor, AC Drive Supplier Nashik.